Para Dance Sport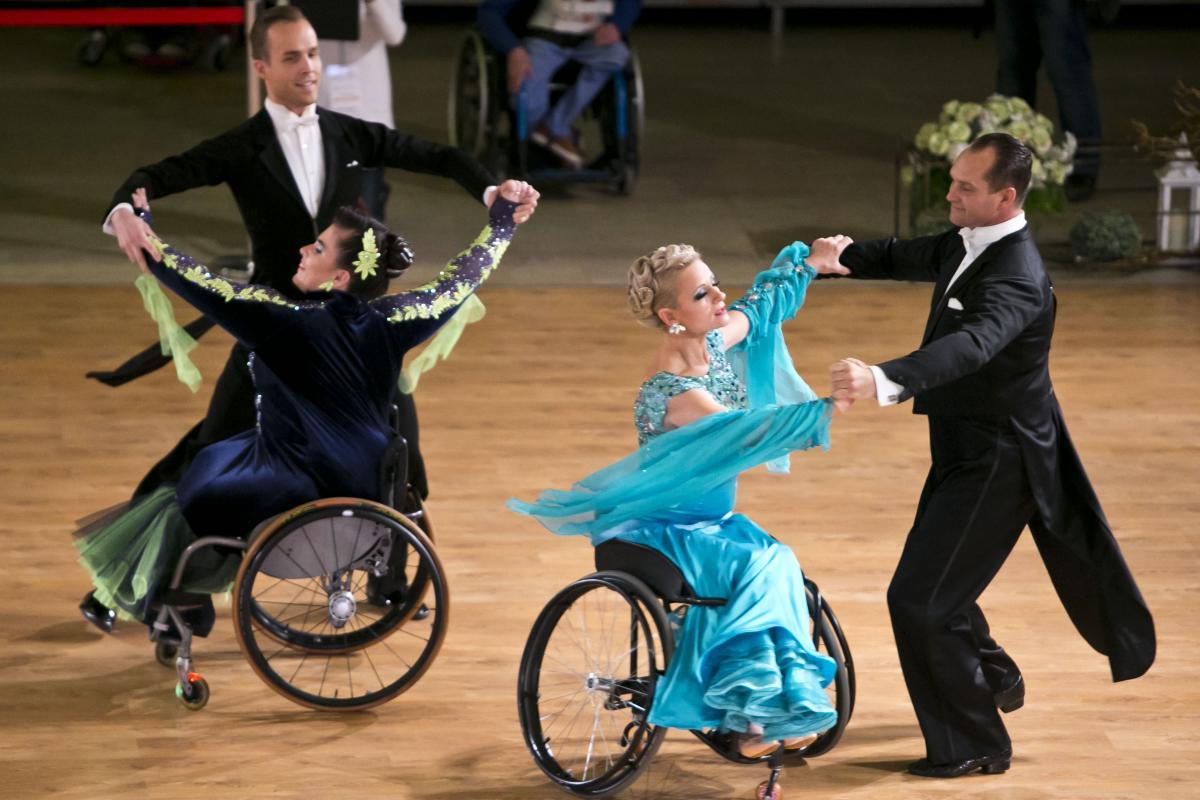 Para dance sport is an extremely elegant, graceful and stylish sport which involves athletes with a physical impairment that affects the lower limbs.
Participants can compete combi style, dancing with an able-bodied (standing) partner, or duo dance for two wheelchair users together. Group dance involves wheelchair users only or together with able-bodied partners whereas single dance sees a wheelchair user dance alone.
Standard dances include waltz, tango, Viennese waltz, slow foxtrot and quickstep.
Latin American dances include the samba, cha-cha-cha, rumba, paso doble and jive.
Freestyle/showdance can include the standard dances (conventional) or any style for presentation (folk, hip hop, latin, standard, ballet, contemporary, street dance, salsa, Argentinean tango, cumbia, belly dance, etc.).
There are also Formation dances for four, six or eight couples dancing in formation.
Since 1998 the sport has been governed by the IPC and co-ordinated by the World Para Dance Sport Technical Committee which incorporates the rules of the World Dance Sport Federation (WDSF).
The sport is not part of the summer Paralympic Games sports programme.
In recent years the sport has benefited greatly from the screening of popular dance-based TV shows such as Strictly Come Dancing and Dancing with the Stars.
The last World Championships took place in 2017 in Malle, Belgium.
The 2018 European Championships were held in Lomianki, Poland, which succeeded the 2016 edition in Kosice, Slovakia. That same year, the sport also saw its first Asian Championships, which happened in New Taipei City, Chinese Taipei.
The sport made its Asian Para Games debut in 2014 in Incheon, South Korea.