The Most Memorable Moments in Olympic History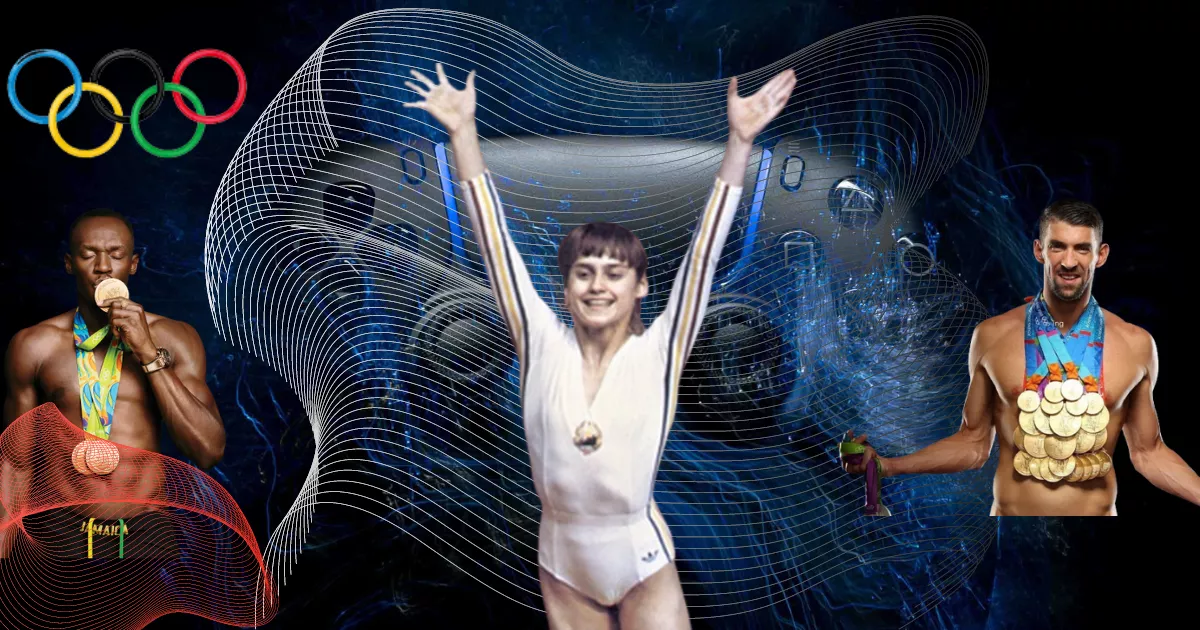 The Olympic Games have been a platform for some of the most inspiring and unforgettable moments in sports history. From record-breaking performances to heartwarming displays of sportsmanship, the Olympics never fail to amaze us. In this article, we will take a trip down memory lane and relive some of the most memorable moments in Olympic history.
Record-Breaking Performances
Usain Bolt's Triple-Triple (2016 Olympics, Rio de Janeiro) - In the 2016 Olympic Games, Jamaican sprinter Usain Bolt won his third consecutive gold medals in the 100m, 200m, and 4x100m relay events. This achievement earned him the title of the greatest sprinter in Olympic history. Michael Phelps' Eight Gold Medals (2008 Olympics, Beijing) - American swimmer Michael Phelps made history by winning eight gold medals in a single Olympics, breaking the record of seven previously held by Mark Spitz. His feat earned him the nickname "The Flying Fish." Nadia Comăneci's Perfect 10 (1976 Olympics, Montreal) - Romanian gymnast Nadia Comăneci became the first gymnast in Olympic history to score a perfect 10.0 in the uneven bars event, a feat that had never been achieved before.
Heartwarming Displays of Sportsmanship
Derek Redmond's Fatherly Support (1992 Olympics, Barcelona) - During the 400m semifinals, British athlete Derek Redmond suffered a hamstring injury and fell to the ground. Despite the pain, he got back up and continued to hobble towards the finish line. As he approached the finish line, his father ran onto the track and helped him cross the finish line. Abbey D'Agostino and Nikki Hamblin's Camaraderie (2016 Olympics, Rio de Janeiro) - During the 5000m race, American runner Abbey D'Agostino and New Zealand runner Nikki Hamblin collided and fell to the ground. Instead of continuing with the race, D'Agostino helped Hamblin get up and the two finished the race together, showing true sportsmanship. Kerri Strug's Heroic Vault (1996 Olympics, Atlanta) - During the team gymnastics event, American gymnast Kerri Strug injured her ankle during her first vault. Despite the pain, she decided to attempt her second vault, which she landed perfectly, earning the US team the gold medal.
Inspirational Stories
Jesse Owens' Four Gold Medals (1936 Olympics, Berlin) - African American sprinter Jesse Owens made history by winning four gold medals in the 100m, 200m, long jump, and 4x100m relay events. His victory was a significant moment in the fight against racism. Eddie "The Eagle" Edwards' Underdog Story (1988 Olympics, Calgary) - British ski jumper Eddie Edwards was the ultimate underdog, having only started skiing professionally two years prior to the Olympics. Despite coming in last in both of his events, his never-give-up attitude won the hearts of millions. Māris Štrombergs' Double Gold (2008 and 2012 Olympics, Beijing and London) - Latvian BMX rider Māris Štrombergs made history by winning gold in the first-ever Olympic BMX race in 2008 and successfully defending his title in 2012.
Conclusion:
The Olympics have given us countless moments to cherish, moments that inspire us to push our limits, to never give up, and to strive for greatness. These are the moments that will forever be etched in our