Poor by circumstances, rich by vision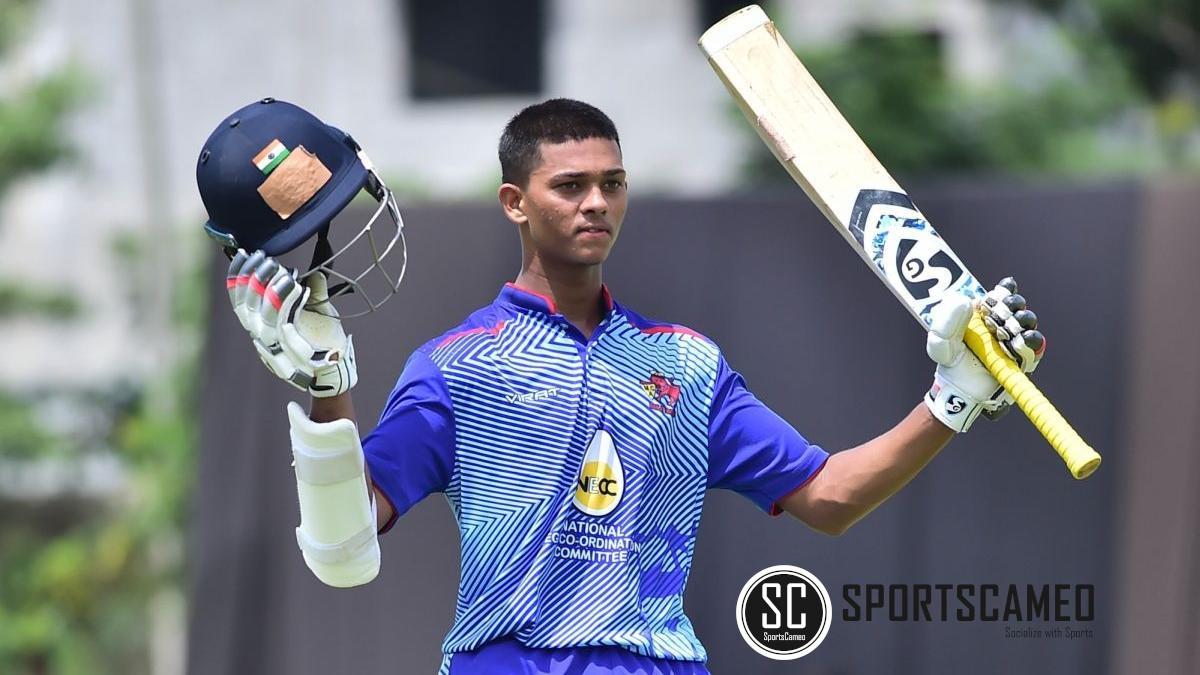 There used to be an ordinary guy named Yashasvi Jaiswal, who used to be very poor but hopeful from his vision to be rich one day. He was born on 28th December 2001 in the streets of Suriyawan, Bhadohi, Uttar Pradesh. He had a passion for only one thing to become a successful cricket player to make proud of his country.
Things weren't easy for Jaiswal; He was born in a very lower class family where his dad was the owner of a small hardware store and his mother was a housewife. As to follow his cricket passion, Jaiswal took the risk for his cricket passion and he moved to the Dadar, Mumbai. In Dadar, there was ground with the name of Azad, Jaiswal used to go there and spent hours and hours in cricket training.
As maidan was very far from Dadar, Jaiswal decided to move to the Kalbadevi, Kalbadevi is a very old neighborhood in Mumbai, India and it was near to maidan. As he was very poor and having not much dough for living, he started to work at the dairy shop and in return, he was allowed to make his living in the same dairy shop. As he was training for many hours in the maidan, he started to get struggling to give proper time in the dairy shop, by this means; the owner of the shop fired him for not spending much time in the shop.
Poor Jaiswal felt despair at that stage of his life and he went to start living at the maidan with the groundsmen in the tent for three years. He started to sell Panipuri to make his living and he often used to sleep hungry.
Later in December 2013, Jaiswal was spotted by the owner of the cricket academy who found Yashasvi Jaiswal so talented. He took care of Jaiswal and gave him a place to live. Jaiswal's life started to change when he performed in a Giles Shield cricket match where he made 399 runs and stayed not out. After his outstanding performance, he was later selected by the Mumbai under-16 squad followed by India under-19. Yashasvi Jaiswal finally got limelight when he played at the 2018 ACC Under-19 Asia Cup and he was the highest run-scorer (318 runs) and was considered as the player of the tournament. Recently in 2019, he made 173 runs of 220 balls in a Youth Test match against the South Africa Under-19. In the same year, he scored 294 in 7 matches, including four half-centuries in the under-19 tri-series in England.
Jaiswal made his first-class cricket debut on 7th January 2019 as for domestic cricket where he was selected by the Mumbai cricket team. He made his List A debut in the same year, 9th September for the Mumbai cricket team in 2019-20 Vijay Hazare trophy. He showed such an extraordinary inning, he scored 203 runs out of 154 balls and against Jharkhand and became the youngest double centurion in the history of A list cricket. He was one of the top five run-scorers at the Vijay Hazare trophy. With 564 runs in just 6 matches. As his excellent performances got attention, he was then selected in India's squad for the 2020 Under-19 Cricket world cup.
In the IPL 2020 auction, this guy who used to be homeless someday didn't have food to eat, didn't have a place to stay, he was sold for ₹2.4 crores (154,988.70 USD) for the playing in IPL 2020 for Rajasthan Royals.