Rowing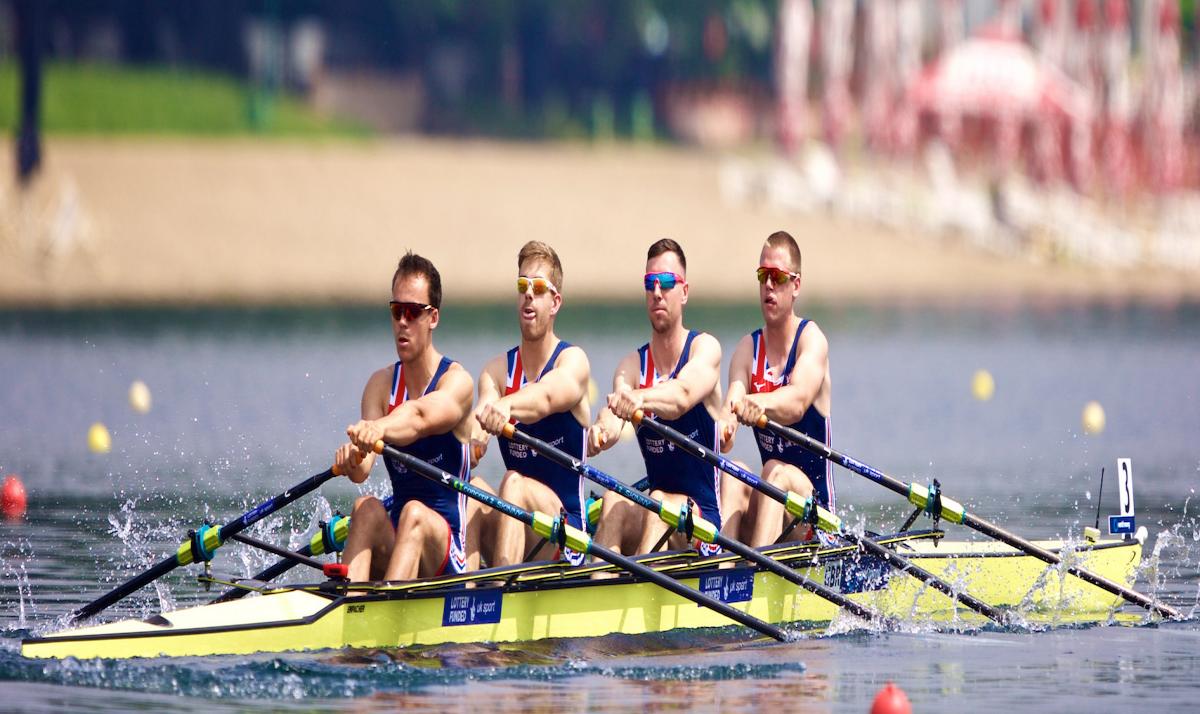 Rowing, propulsion of a boat by means of oars. As a sport, it involves watercraft known as shells (usually propelled by eight oars) and sculls (two or four oars), which are raced mainly on inland rivers and lakes. The term rowing refers to the use of a single oar grasped in both hands, while sculling involves the use of two oars, one grasped in each hand.
In competitive rowing the oar is a shaft of wood with a rounded handle at one end and a shaped blade at the other. The shaft usually consists of two halves hollowed out and glued together in order to save weight and increase flexibility. The blade—a thin broadened surface—is either flat or slightly curved at the sides and tip to produce a firm grip of the water. The loom, or middle portion of the oar, rests either in a notch or oarlock (rowlock) or between thole pins on the gunwale (top edge) of the boat in order to serve as a fulcrum of the oar. The loom is protected against wear in this area of contact by a short sleeve of leather or plastic. Oars have fixed leather or adjustable metal or plastic collars, called buttons, to prevent slippage outboard. In sculling, the oars are called sculls.
History
Rowing began as a means of transportation. Galleys, used as war vessels and ships of state, prevailed in ancient Egypt (on the Nile River) and subsequently in the Roman Empire (on the Mediterranean) from at least the 25th century BCE to the 4th century CE. Rowing was also an important adjunct to sailing for the Anglo-Saxons, Danes, and Norwegians in their waterborne military forays. Rowing in England, of both small boats and barges, began on the River Thames as early as the 13th century and resulted in a company of watermen who transported passengers up, down, and across the Thames in and near London. Wagering by passengers in different boats by the 16th century led to races, at first impromptu and later organized. By the early 18th century there were more than 40,000 liveried watermen. Doggett's Coat and Badge, an organized watermen's race, has been held annually since 1715. The watermen were, of course, professionals, and the regattas, programs of racing, held throughout the 18th century were also professional. A similar form of racing by ferrymen in the United States began early in the 19th century.