Sambo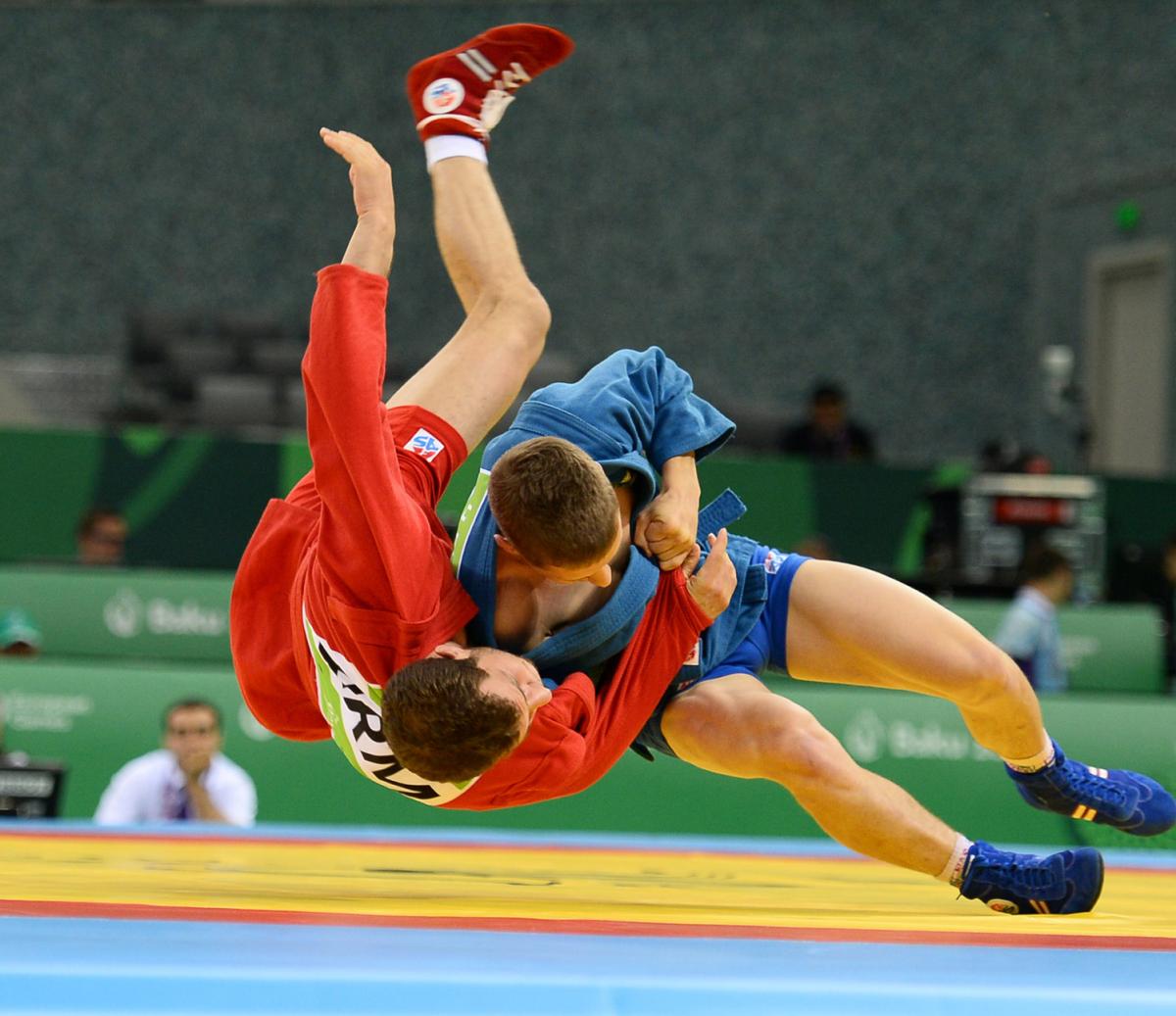 Sambo (Russian: са́мбо, IPA: [ˈsambə]; самозащита без оружия) is a Soviet martial art and combat sport.It originated in the Russian SFSR in Soviet Union. The word "SAMBO" is a portmanteau for samozashchita bez oruzhiya, which literally translates as "self-defence without weapons". Sambo is relatively modern, since its development began in the early 1920s by the Soviet NKVD and Red Army to improve hand-to-hand combat abilities of the servicemen.[1] It was intended to be a merger of the most effective techniques of other martial arts.
The pioneers of sambo were Viktor Spiridonov and Vasili Oshchepkov. Oshchepkov spent several years living in Japan and training in judo under its founder Kano Jigoro. Oshchepkov died in prison as a result of the Great Purge after being accused of being a Japanese spy.
Spiridonov and Oshchepkov independently developed two different styles, which eventually cross-pollinated and became what is known as sambo. Compared to Oshchepkov's system, called "Free wrestling" in Russia (known in the West as Catch-as-catch-can wrestling or simply Catch wrestling), Spiridonov's style was softer and less brutal. It was also less strength-dependent, which in large part was due to injuries Spiridonov sustained during World War I.