Ski Flying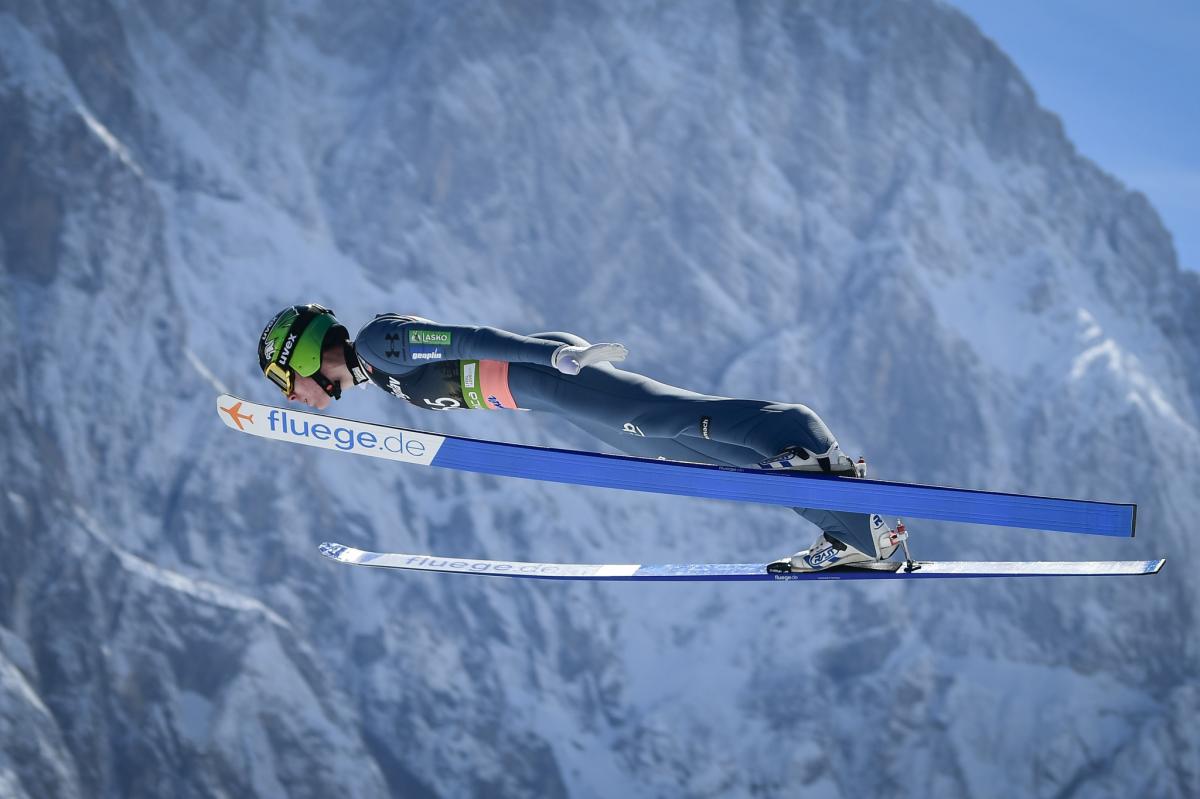 Ski flying is a winter sport discipline derived from ski jumping, in which much greater distances can be achieved. It is a form of competitive Nordic skiing where athletes descend individually at very fast speeds along a specially designed takeoff ramp using skis only; jump from the end of it with as much power as they can generate; then glide – or 'fly' – as far as possible down a steeply sloped hill; and ultimately land within a target zone in a stable manner. Points are awarded for distance and stylistic merit by five judges, and events are governed by the International Ski Federation (Fédération Internationale de Ski; FIS).
The rules and scoring in ski flying are mostly the same as they are in ski jumping, and events under the discipline are usually contested as part of the FIS Ski Jumping World Cup season, but the hills (of which there are only five remaining, all in Europe) are constructed to different specifications in order to enable jumps of up to 66% longer in distance. There is also a stronger emphasis on aerodynamics and harnessing the wind, as well as an increased element of danger due to athletes flying much higher and faster than in ski jumping.
From its beginnings in the 1930s, ski flying has developed its own distinct history and since given rise to all of the sport's world records. The first hill designed specifically for ski flying was built in Yugoslavia in 1934, after which both Germany and Austria built their own hills in 1950. This was followed by Norway in 1966, the United States in 1970, and Czechoslovakia in 1980. From the 1960s to 1980s, a friendly rivalry between the European venues saw world records being set regularly, together with hill upgrades and evolutions in technique to fly longer distances.