North Pole Marathon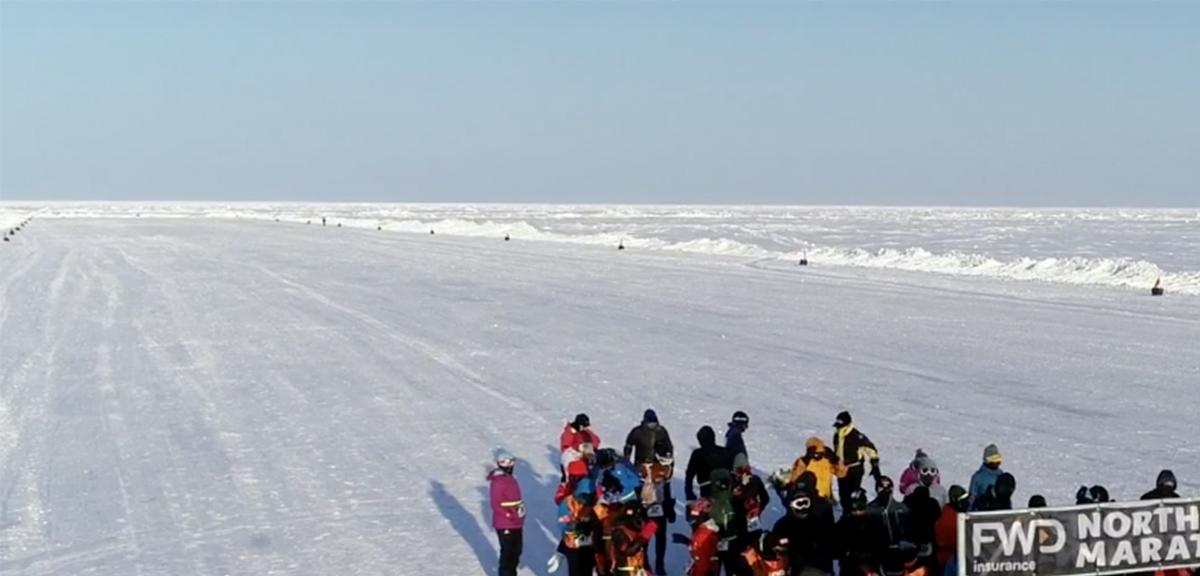 The North Pole Marathon is run over the classic 42.195 km (26.2 miles) marathon distance at the North Pole. The race is run on small, 4.22 km (2.62-mile) loop about 10 times over hard snow or the frozen ice of the Arctic Ocean.[1] There are individual competitions with male and female divisions, and a team competition for teams of three or more. There is also an option to run a half marathon.
The North Pole Marathon has been recognized by Guinness World Records as the "Northernmost Marathon on Earth".
History
The first unofficial North Pole Marathon was a 'solo' run by Richard Donovan on April 5, 2002 in a time of 3:48:12. Richard won the first South Pole Marathon ten weeks previously and became the first marathoner at both poles by completing the North Pole Marathon.
The first official exploratory competitive race held on April 17, 2003, and was operated jointly by several entities with 10 competitors. The winner was Martin Tighe (GBR) with a time of 5:02:10 in temperatures of −29 °C and difficult snow conditions throughout much of the course.
In 2005, the North Pole Marathon was cancelled due to a dispute between French and Russian logistics operators.