Canoe Marathon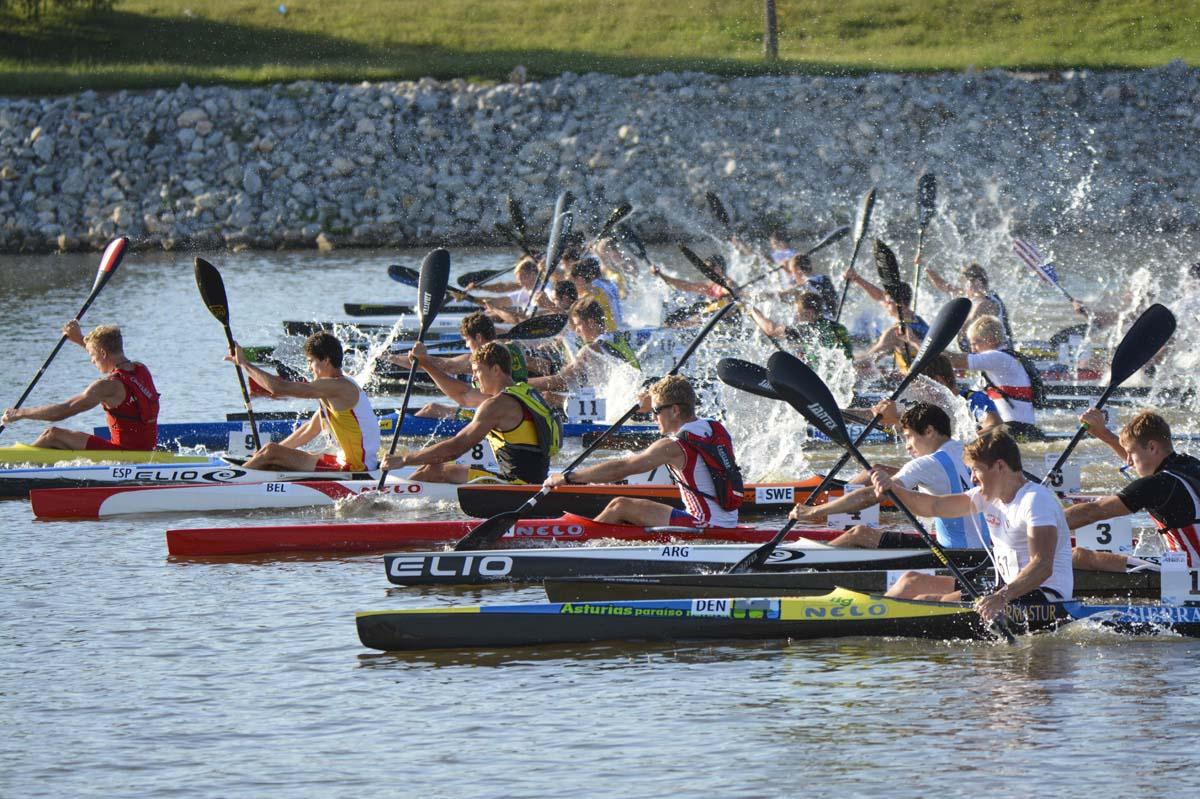 Canoe marathon is a paddling sport in which athletes paddle a kayak (double-bladed paddle) or canoe (single-bladed paddle) over a long distance to the finish line. While the International Canoe Federation states the standard distances are up to 30 km, many races are significantly longer.[1] Many events are raced down sections of river, including currents or portages around obstacles. Some events attract thousands of competitors and are staged over several days.
Racers are generally divided into different classes though the available classes at each race will vary. Example classes are:
K1
K2
K4
C1
C2
C3
C6
OC1
OC2
K refers to a kayak, C a canoe and OC to an outrigger.[2] The number refers to the number of paddlers in the boat. Some included on this list are very infrequently raced at the marathon discipline, but C1, C2 and K1 are virtually in every race.