Gp2 Series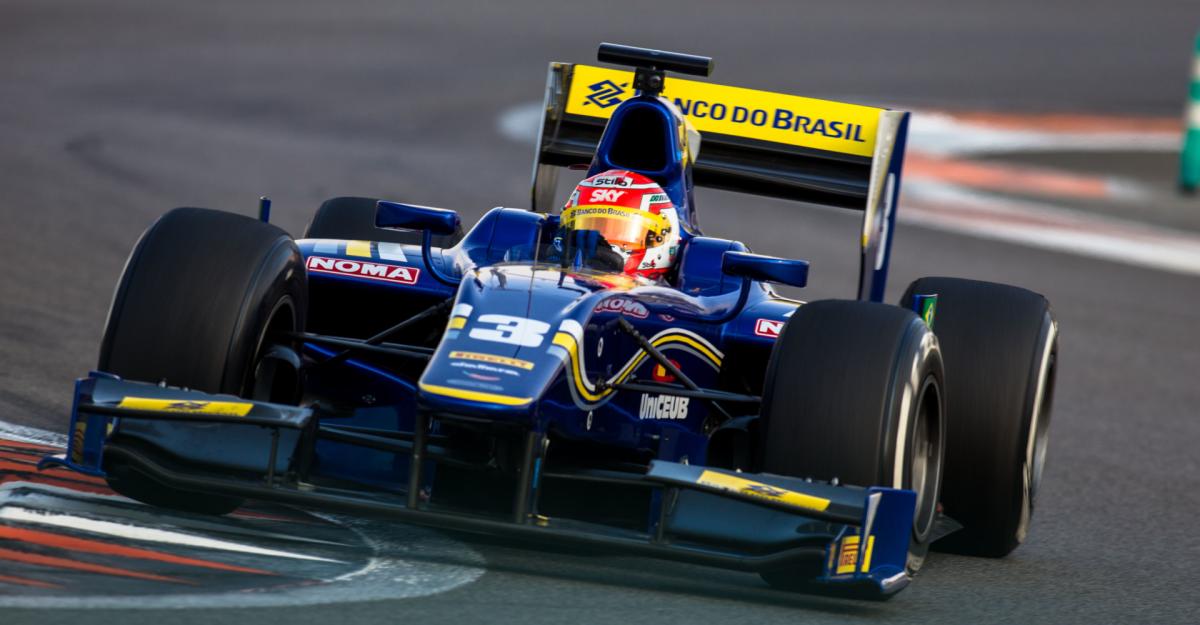 The GP2 Series was a form of open wheel motor racing introduced in 2005 following the discontinuation of the long-term Formula One feeder series, Formula 3000. The GP2 format was conceived by Bernie Ecclestone and Flavio Briatore,[1] while Ecclestone also has the rights to the name GP1.[2] In 2010, the GP3 Series class was launched, as a feeder class for the GP2 series.[3] In 2017, the series was rebranded as the FIA Formula 2 Championship.
Designed to make racing affordable for the teams and to make it a better training ground for life in Formula One, GP2 has made it mandatory for all of the teams to use the same chassis, engine and tyre supplier so that true driver ability is reflected. All but three races had taken place as support races at Formula One race weekends to boost the series' profile, to give drivers experience of the Grand Prix environment, and to take advantage of the infrastructure (marshals, medical facilities etc.) in place for a Formula One event. GP2 mainly races on European circuits, but has appearances on other international race tracks as well with their most recent races in the 2012 season at the Sepang International Circuit in Malaysia and the Marina Bay Street Circuit in Singapore.
Many drivers have used GP2 as a stepping stone into Formula One. The 2005 Champion Nico Rosberg was hired by the Williams team for the 2006 F1 campaign, 2006 GP2 winner Lewis Hamilton made the transition to F1 the following year with McLaren and the 2007 Champion Timo Glock to Toyota for the 2008 F1 season. 2009 GP2 champion Nico Hülkenberg moved up to a Williams F1 race drive in the 2010 Formula 1 season. In addition, Heikki Kovalainen (2005), Nelson Piquet Jr. (2006) and Lucas di Grassi (2007)--all runners up--became Renault test drivers the following year. All three earned F1 seats, but have since been replaced.
Karun Chandhok, Bruno Senna and Vitaly Petrov were also granted an F1 seat in 2010. For 2011 Pastor Maldonado was granted a seat at Williams. Sergio Pérez was given the drive alongside Kamui Kobayashi, another former GP2 driver and GP2 Asia Series winner, at Sauber. Jérôme d'Ambrosio got his Virgin Racing drive for the 2011 season. However, some drivers have reached Formula One without competing in GP2, for example Paul di Resta, Daniel Ricciardo, Jean-Éric Vergne, Valtteri Bottas, and Kevin Magnussen.
During 2011, it was announced that in 2012 the GP2 and GP2 Asia Series would combine to make a single, longer GP2 series.
Progression to Formula One
Current Formula One drivers that have graduated from the GP2 series include Lewis Hamilton, Romain Grosjean, Antonio Giovinazzi and Pierre Gasly (who triumphed in the 2016 staging amongst various others). Lewis Hamilton stepping straight into the McLaren team and Nico Rosberg, Nico Hülkenberg, Pastor Maldonado and Kazuki Nakajima going straight to Williams have particularly highlighted how F1 teams take GP2 seriously, and Hamilton's Formula One World Championship title in only his second year in F1 is probably the strongest example of the series creating highly competitive racers.
At the end of the 2016 season, nine of the twelve (GP2) champions were able to secure a seat in Formula 1, a correlation of 75%.
Race weekend
On Friday, drivers had a 45-minute[5] free practice session and a 30-minute qualifying session. The qualifying session decides the grid order for Saturday's race which has a length of 180 kilometres (112 miles).
During Saturday's race, each driver has to make a pit stop in which at least two tyres have to be changed.
On Sunday there is a sprint race of 120 kilometres (75 miles). The grid was decided by the Saturday result with top 8 being reversed, so the driver who finished 8th on Saturday have started from pole position and the winner have started from 8th place.





Point system for race 1






1st
2nd
3rd
4th
5th
6th
7th
8th



10
8
6
5
4
3
2
1