Inline Skating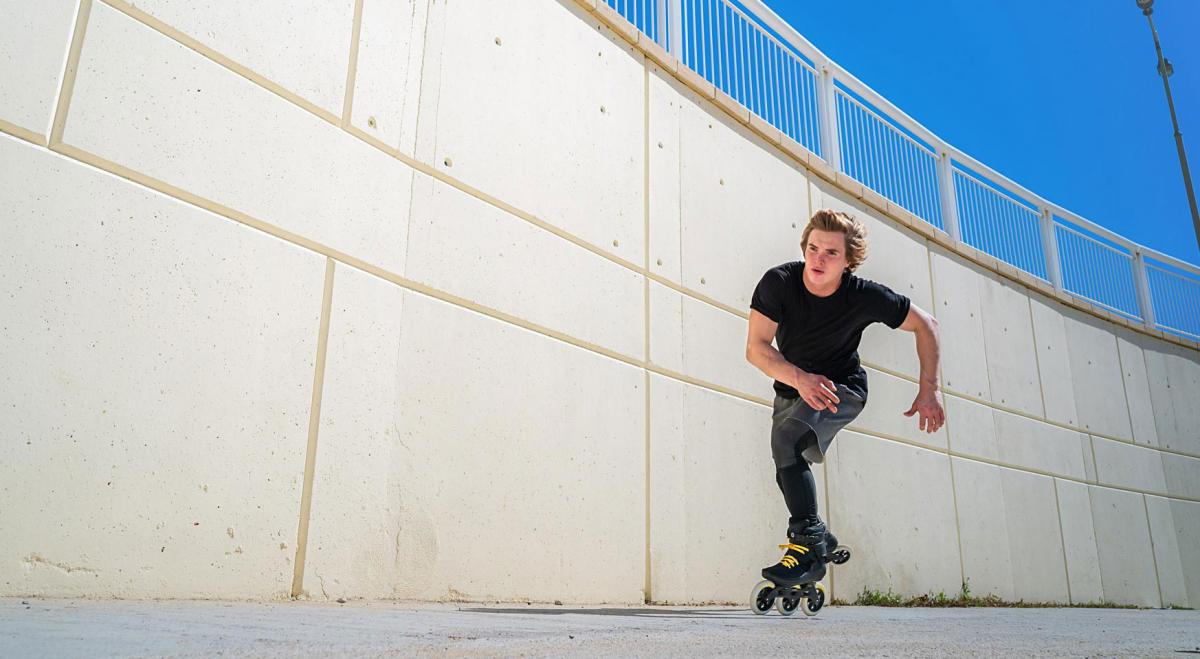 Inline skating is a multi-disciplinary sport and can refer to a number of activities practiced using inline skates. Inline skates typically have two to five polyurethane wheels, arranged in a single line by a metal or plastic frame on the underside of a boot. The in-line design allows for greater speed and maneuverability than traditional (or "quad") roller skates. Following this basic design principle, inline skates can be modified to varying degrees to accommodate niche disciplines.
Inline skating is commonly referred to by the proprietary eponym "rollerblading", or just "blading", due to the popular brand of inline skates, Rollerblade.
The German branch of SKF developed and produced inline-skates in 1978 with wheels for hockey or for the street. The product was stopped after one year as the management did not want a consumer product in its portfolio.
Other inline skates were developed as a substitute for ice skates, Life magazine published a photo of American skater Eric Heiden, training for the 1980 Olympics, using such skates on a Wisconsin road.
In 1980, a group of ice hockey players in Minneapolis, Minnesota were looking for a way to practice during the summer. Scott and Brennan Olson formed the company Rollerblade, Inc., to sell skates with four polyurethane wheels arranged in a straight line on the bottom of a padded boot. They sold the company in 1984 to Bob Naegele jr., who advertised to the general public and sold millions.