Windsurfing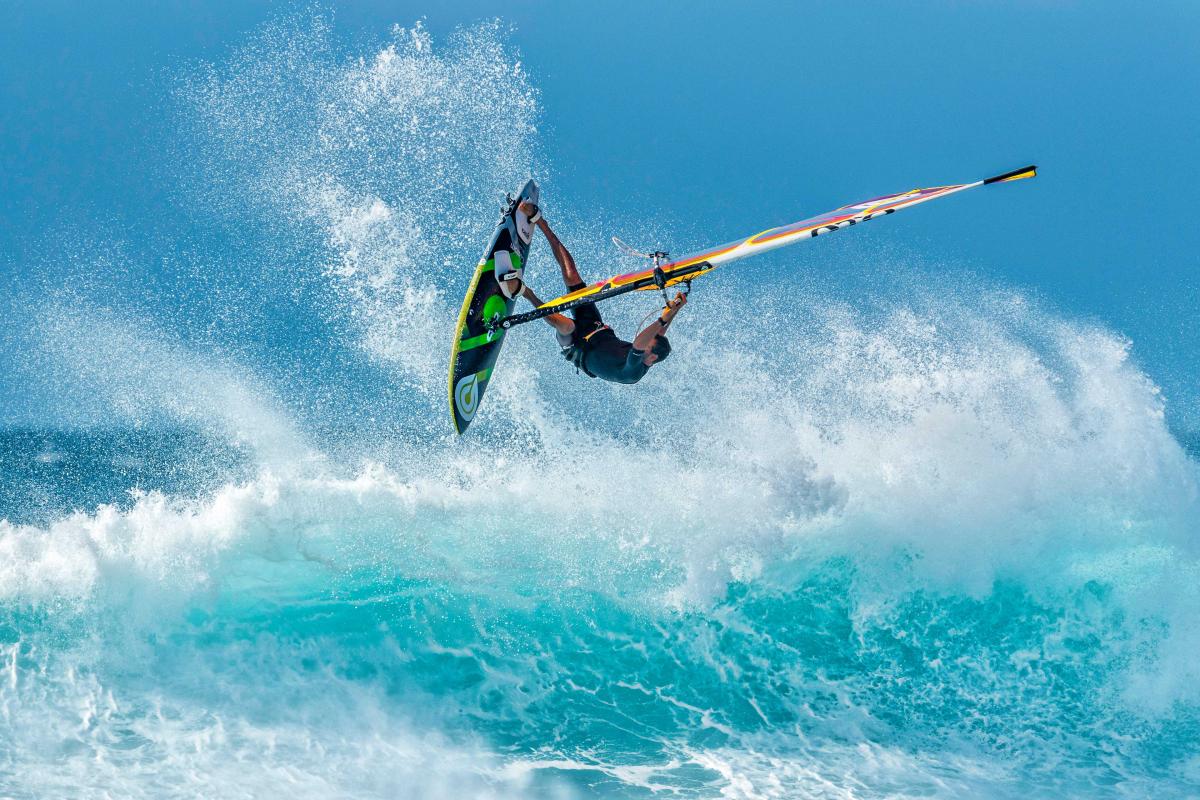 Windsurfing, also called boardsailing, sport that combines aspects of sailing and surfing on a one-person craft called a sailboard.
The earliest prototypes of a sailboard date back to the late 1950s. Californians Jim Drake (a sailor) and Hoyle Schweitzer (a surfer) received the first patent for a sailboard in 1968. They called their design a Windsurfer, and Schweitzer began mass-producing sailboards in the early 1970s. The sport quickly spread throughout North America, and by the late 1970s it had become widely popular in Europe. Its popularity soon spawned a thriving sailboard-manufacturing industry in Europe, one that has come to dominate the windsurfing market. The first world championship of windsurfing was held in 1973. There are currently several competitive windsurfing circuits that hold regattas, slalom races, and wavesailing competitions (a subjectively judged style event).
Olympic windsurfing features sailors racing over a traditional triangle course and was first contested in 1984, as a demonstration sport, with separate competitions for men and women introduced in 1992. There were slight equipment changes in successive Olympiads: sailboards of the Windglider design were used at the 1984 Games, Division II boards in 1988, Lechner boards in 1992, and Mistral boards from 1996.