MotoGP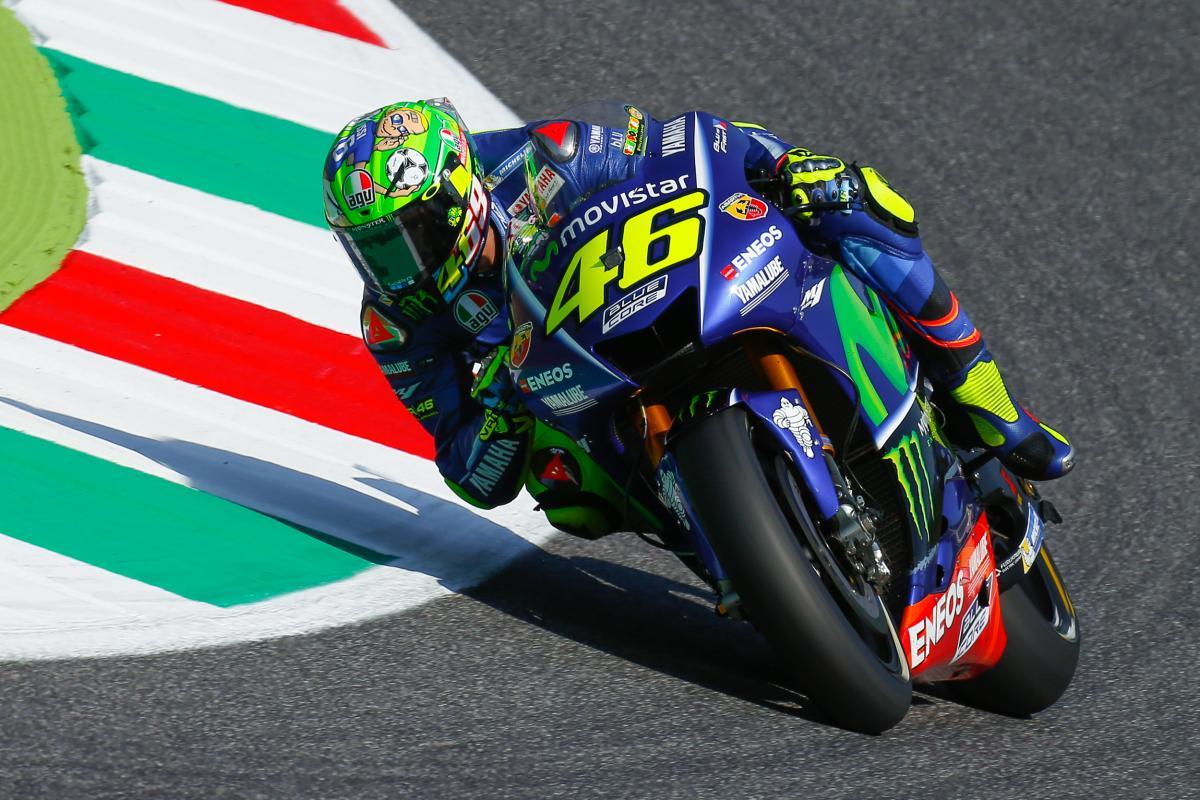 Grand Prix motorcycle racing is the premier class of motorcycle road racing events held on road circuits sanctioned by the Fédération Internationale de Motocyclisme (FIM). Independent motorcycle racing events have been held since the start of the twentieth century[1] and large national events were often given the title Grand Prix,[2] The foundation of the Fédération Internationale de Motocyclisme as the international governing body for motorcycle sport in 1949 provided the opportunity to coordinate rules and regulations in order that selected events could count towards official World Championships. It is the oldest established motorsport world championship.[3]
Grand Prix motorcycles are purpose-built racing machines that are generally unavailable for purchase by the general public or able to be ridden legally on public roads. This contrasts with the various production-based categories of racing, such as the Superbike World Championship and the Isle of Man TT Races that feature modified versions of road-going motorcycles available to the public.
The championship is currently divided into four classes: Moto Grand Prix, Moto2, Moto3 and MotoE. The first three classes use four-stroke engines, while the MotoE class (new in 2019) uses electric motors. The 2019 MotoGP season comprises 19 Grands Prix, with 12 held in Europe, three in Asia, two in the Americas, and one each in Australia and the Middle East.
History
An FIM Road Racing World Championship Grand Prix was first organized by the Fédération Internationale de Motocyclisme in 1949. The commercial rights are now owned by Dorna Sports, with the FIM remaining as the sport sanctioning body. Teams are represented by the International Road Racing Teams Association (IRTA) and manufacturers by the Motorcycle Sport Manufacturers Association (MSMA). Rules and changes to regulations are decided between the four entities, with Dorna casting a tie-breaking vote. In cases of technical modifications, the MSMA can unilaterally enact or veto changes by unanimous vote among its members.[4] These four entities compose the Grand Prix Commission.
There have traditionally been several races at each event for various classes of motorcycles, based on engine size, and one class for sidecars. Classes for 50 cc, 80 cc, 125 cc, 250 cc, 350 cc, and 500 cc solo machines have existed at some time, and 350 cc and 500 cc sidecars. Up through the 1950s and most of the 1960s, four-stroke engines dominated all classes. In part this was due to rules, which allowed a multiplicity of cylinders (meaning smaller pistons, producing higher revs) and a multiplicity of gears (giving narrower power bands, affording higher states of tune). In the 1960s, two-stroke engines began to take root in the smaller classes.
In 1969, the FIM —citing high development costs for non-works teams— brought in new rules restricting all classes to six gears and most to two cylinders (four cylinders in the case of the 350 cc and 500 cc classes). This led to a mass walk-out of the sport by the previously highly successful Honda, Suzuki and Yamaha manufacturer teams, skewing the results tables for the next several years, with MV Agusta effectively the only works team left in the sport until Yamaha (1973) and Suzuki (1974) returned with new two-stroke designs. By this time, two-strokes completely eclipsed the four-strokes in all classes. In 1979, Honda, on its return to GP racing, made an attempt to return the four-stroke to the top class with the NR500, but this project failed, and, in 1983, even Honda was winning with a two-stroke 500.
Previously, the championship featured a 50cc class from 1962 to 1983, later changed to an 80cc class from 1984 to 1989. The class was dropped for the 1990 season, after being dominated primarily by Spanish and Italian makes. It also featured a 350cc class from 1949 to 1982, and a 750 cc class from 1977 to 1979. Sidecars were dropped from world championship events in the 1990s (see Superside).
Yamaha YZR-M1 MotoGP bike (2006)
From the mid-1970s through to 2001, the top class of GP racing allowed 500 cc displacement with a maximum of four cylinders, regardless of whether the engine was a two-stroke or four-stroke. This is unlike TT Formula or motocross, where two and four strokes had different engine size limits in the same class to provide similar performance. Consequently, all machines were two-strokes, since they produce power with every rotation of the crank, whereas four-stroke engines produce power only every second rotation. Some two- and three-cylinder two-stroke 500s were seen, but though they had a minimum-weight advantage under the rules, typically attained higher corner speed and could qualify well, they lacked the power of the four-cylinder machines.
In 2002, rule changes were introduced to facilitate the phasing out of the 500 cc two-strokes. The premier class was rebranded MotoGP, as manufacturers were to choose between running two-stroke engines up to 500 cc or four-strokes up to 990 cc or less. Manufacturers were also permitted to employ their choice of engine configuration. Despite the increased costs of the new four-stroke engines, they were soon able to dominate their two-stroke rivals. As a result, by 2003 no two-stroke machines remained in the MotoGP field. The 125 cc and 250 cc classes still consisted exclusively of two-stroke machines.
In 2007, the MotoGP class had its maximum engine displacement capacity reduced to 800 cc for a minimum of five years. As a result of the 2008–2009 financial crisis, MotoGP underwent changes in an effort to cut costs. Among them are reducing Friday practice sessions and testing sessions, extending the lifespan of engines, switching to a single tyre manufacturer, and banning qualifying tyres, active suspension, launch control and ceramic composite brakes.[5] For the 2010 season, carbon brake discs were banned.
For the 2012 season, the MotoGP engine capacity was increased again to 1,000 cc.[6] It also saw the introduction of Claiming Rule Teams (CRT), which were given more engines per season and larger fuel tanks than factory teams, but were subject to a factory team buying ("claiming") their rival's powertrain for a fixed price.[7] The sport's governing body received applications from sixteen new teams looking to join the MotoGP class.[8] For the 2014 season, the CRT subclass was rebranded Open, as the claiming rule was removed. Also, all entries adopted a standard engine control unit, with factory teams being allowed to run any software, and Open entries using a standard software. For the 2016 season, the Open subclass was dropped, and factory entries switched to a standard engine control unit software.
In 2010, the 250cc two-stroke class was replaced by the new Moto2 600 cc four-stroke class. In 2012, the 125cc two-stroke class was replaced by the Moto3 250cc four-stroke class with a weight limit of 65 kg with fuel