Paratriathlon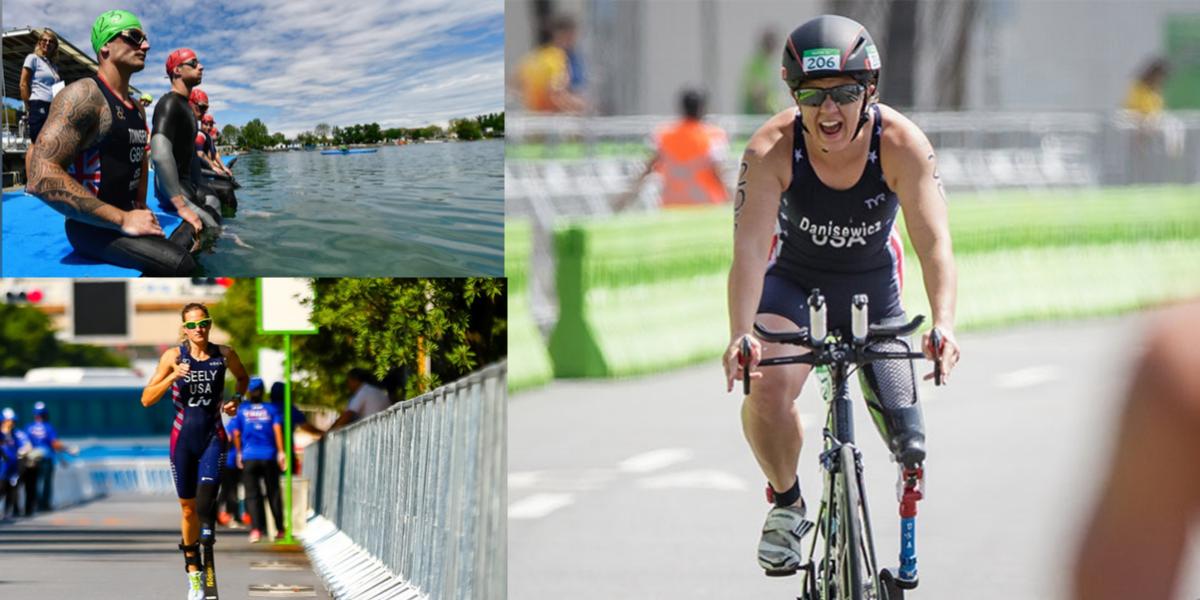 Paratriathlon is a variant of the triathlon for athletes with a physical disability. The sport is governed by the International Triathlon Union (ITU), and was first held as a Paralympic event at the 2016 Summer Paralympics in Rio de Janeiro, Brazil.
The annual ITU Triathlon World Championships includes a paratriathlon sprint distance event with a 750 m swim, 20 km cycling using handcycles, bicycles or tandem bicycles with a guide and a 5 km wheelchair or running race. Athletes compete in six categories according to the nature of their physical impairments, with variations made to the traditional event structure commensurate with their disability.
Paratriathlon at the Summer Paralympics will be a sprint race consisting of 750 m swimming, 20 km cycling and 5 km running stages.
At the 2018 Commonwealth Games, paratriathlon was staged with athletes across multiple categories, with staggered starts introduced to ensure fair competition between categories.