Ski Jumping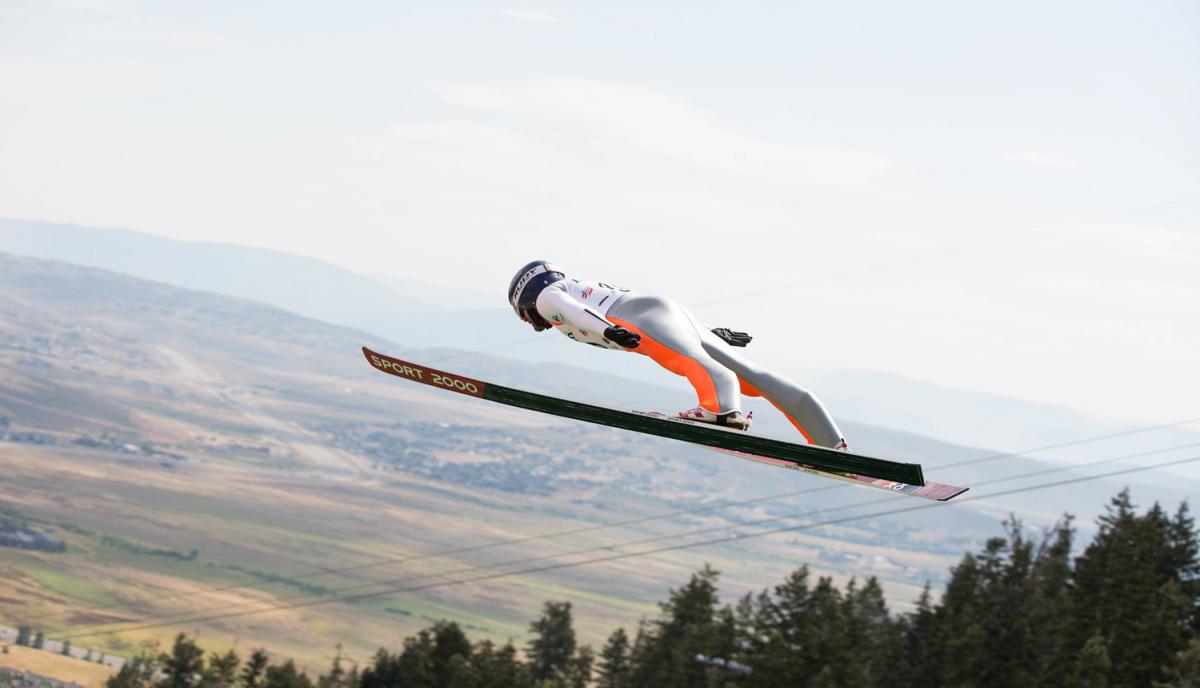 Ski jumping, competitive skiing event in which contestants ski down a steep ramp that curves upward at the end, or takeoff point. Skiers leap from the end, trying to cover as much horizontal distance in the air as possible.
Ski jumping has been included in the Winter Olympics since the 1924 Games in Chamonix, France. Upon addition of a second, much bigger hill to the 1964 Olympics, the event was split, creating large-hill jumping and normal- (or small-) hill jumping. Competitions are held on carefully graded and prepared hills, classed according to the distance from the takeoff point that most skiers could travel and still land safely; most senior international events, including the Olympics, are contested at 120 and 90 metres (393.7 and 295.275 feet)—large hill and normal hill, respectively. Both individual and team ski-jump events are contested at the Winter Olympics. World championships for ski jumping began in 1925 under the governance of the Fédération Internationale de Ski (FIS), and a World Cup tour was established in 1980. Women did not compete in ski jumping at the FIS world championships until 2009, and in 2011 women's normal-hill ski jumping was added to the schedule for the 2014 Olympic Winter Games in Sochi, Russia.
A ski jump begins with the approach, or inrun, which often starts on a scaffold, or tower; the jumper skis down it in a crouched position, accumulating speed (as much as 100 km [62 miles] per hour) until he reaches the takeoff, where he springs outward and upward. Owing to the risk of traveling downhill at such high speeds and the concurrent possibility of landing too far at the bottom of the hill, judges are given the authority to lower the starting point of a jump in order to decrease the maximum potential speed of jumpers.