Speed Skating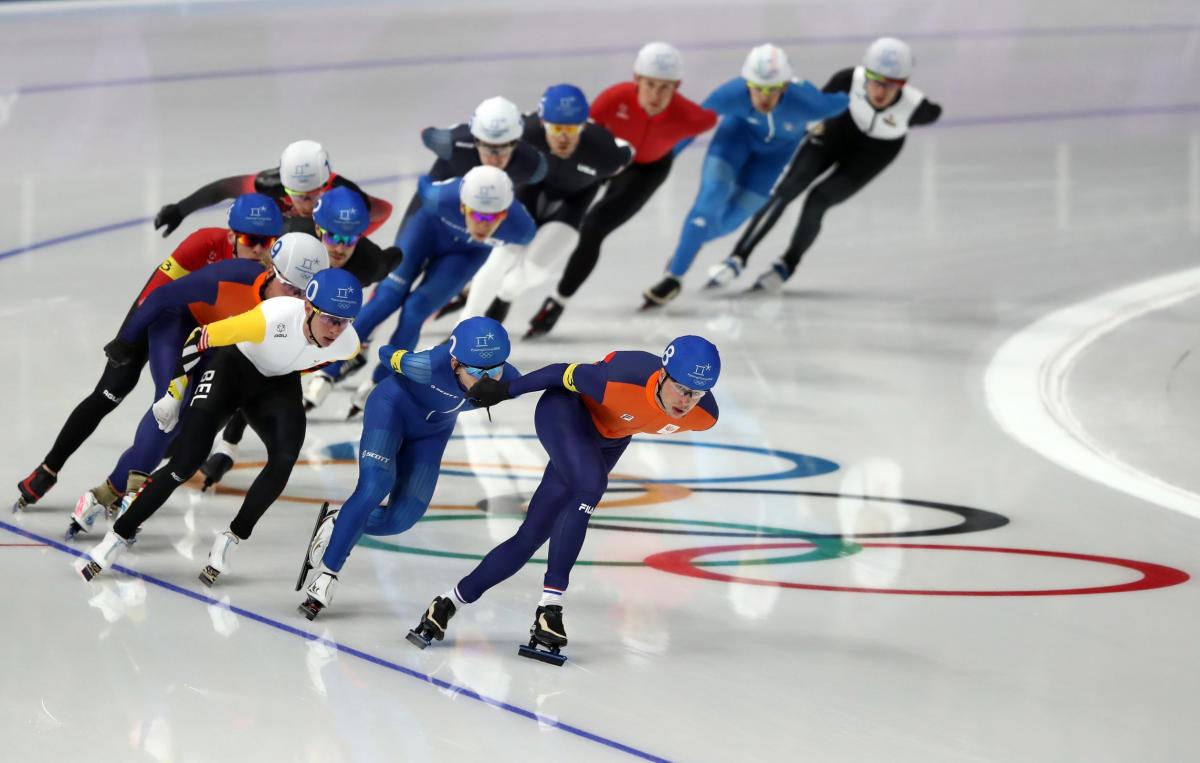 Speed skating, the sport of racing on ice skates that originated in the Netherlands, possibly as early as the 13th century. Organized international competition developed in the late 19th century, and the sport was included as a men's event in the first Winter Olympics in 1924. At the 1960 Games in Squaw Valley, California, U.S., women's speed-skating events were added.
The blade of the modern speed skate is longer and thinner than that of the hockey or figure skate. When planted on the ice with weight upon it, the blade describes a nearly straight line. Only the last few feet of the stride curve slightly outward as the skate leaves the ice. Length of stride has tended to diminish since the days of the 11- to 16-metre (36- to 52-foot) stride attributed to the English champion William Smart, who was active during the mid-19th century. The modern racing stride rarely exceeds 9 metres (30 feet) and is usually about 5 or 6 metres. In 1996 the clapskate was introduced by speed skaters from the Netherlands. The clapskate features a hinge at the toe of the shoe that allows for greater extension and a longer stride. In order to profit as much as possible from every stride, skaters crouch so that their stomachs and thighs are almost touching. In addition, they wear special skin-tight, hooded suits that cut down air resistance.
International speed skating involves a course with straight sides and curved ends of such a radius that no slackening of speed is necessary. The competitors race two at a time on a two-lane track and race against the clock. Each skater must keep his own course. The advantage of the inner curve is given alternately, and a space (called the crossing line) is left open along the backstretch for the skaters to switch tracks. The 1998 Nagano Olympic Games were the first to require skaters in the 500-metre event to race twice per heat—once in each of the lanes. The times are then combined to determine a winner. The official track measures 400 metres (about one-quarter mile). World championships are decided annually under the supervision of the International Skating Union (ISU) at distances of 500, 1,000, 1,500, 5,000, and 10,000 metres for men and 500, 1,000, 1,500, 3,000, and 5,000 metres for women.