Tennis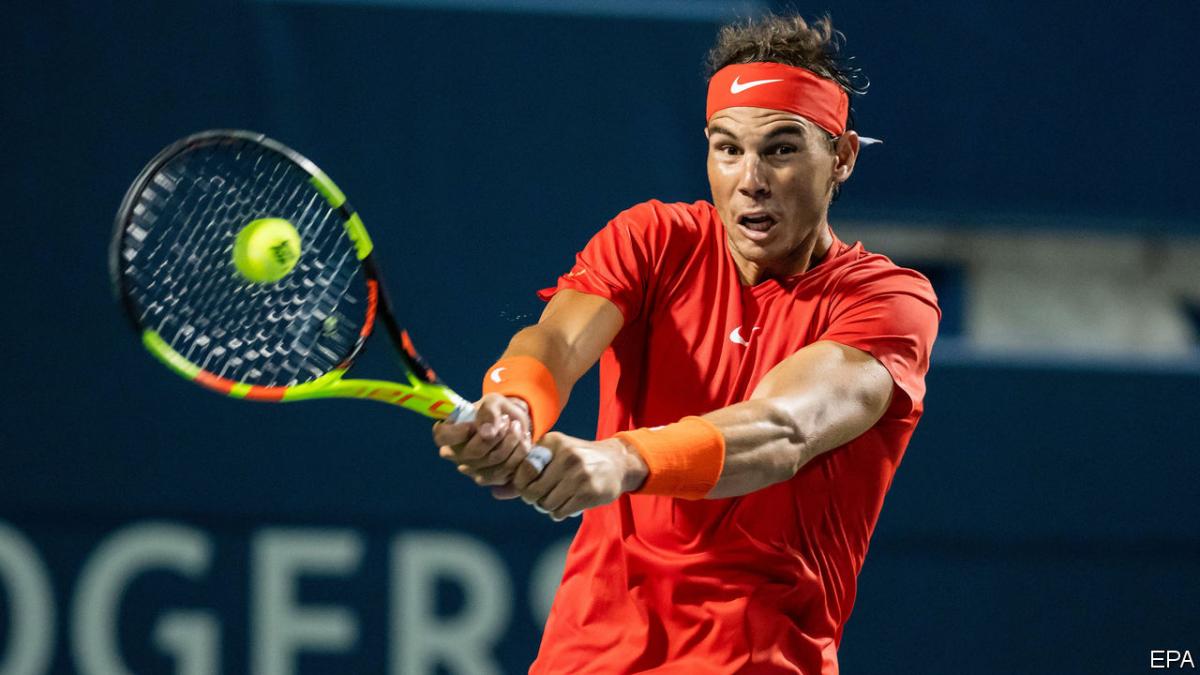 Tennis, original name lawn tennis, game in which two opposing players (singles) or pairs of players (doubles) use tautly strung rackets to hit a ball of specified size, weight, and bounce over a net on a rectangular court. Points are awarded to a player or team whenever the opponent fails to correctly return the ball within the prescribed dimensions of the court. Organized tennis is played according to rules sanctioned by the International Tennis Federation (ITF), the world governing body of the sport.
Tennis originally was known as lawn tennis, and formally still is in Britain, because it was played on grass courts by Victorian gentlemen and ladies. It is now played on a variety of surfaces. The origins of the game can be traced to a 12th–13th-century French handball game called jeu de paume ("game of the palm"), from which was derived a complex indoor racket-and-ball game: real tennis. This ancient game is still played to a limited degree and is usually called real tennis in Britain, court tennis in the United States, and royal tennis in Australia.
The modern game of tennis is played by millions in clubs and on public courts. Its period of most rapid growth as both a participant and a spectator sport began in the late 1960s, when the major championships were opened to professionals as well as amateurs, and continued in the 1970s, when television broadcasts of the expanding professional tournament circuits and the rise of some notable players and rivalries broadened the appeal of the game. A number of major innovations in fashion and equipment fueled and fed the boom. The addition of colour and style to tennis wear (once restricted to white) created an entirely new subdivision of leisure clothing. Tennis balls, which historically had been white, now came in several hues, with yellow the colour of choice. Racket frames, which had been of a standard size and shape and constructed primarily of laminated wood, were suddenly manufactured in a wide choice of sizes, shapes, and materials, the most significant milestones being the introduction of metal frames beginning in 1967 and the oversized head in 1976.