Bowling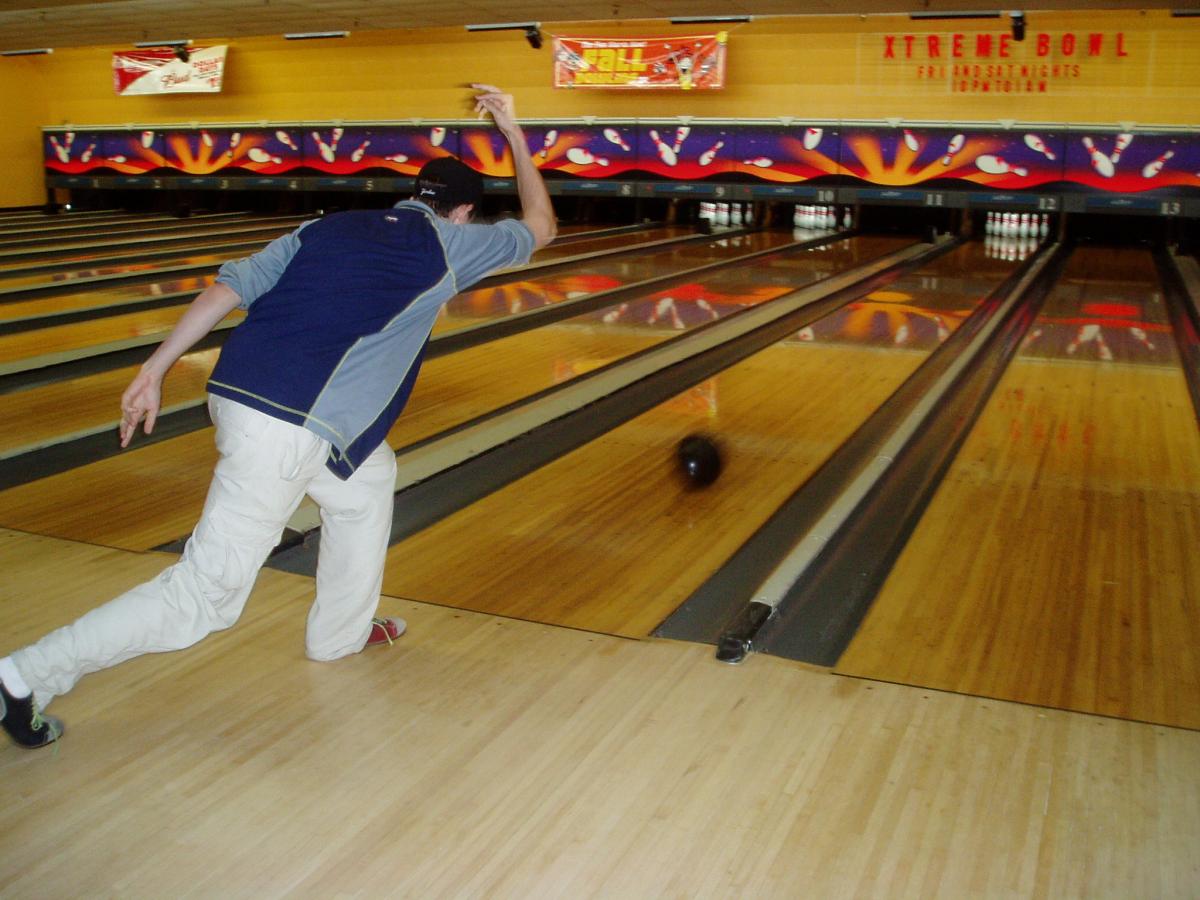 Bowling, also called tenpins, game in which a heavy ball is rolled down a long, narrow lane toward a group of objects known as pins, the aim being to knock down more pins than an opponent. The game is quite different from the sport of bowls, or lawn bowls, in which the aim is to bring the ball to rest near a stationary ball called a jack.
There are many forms of bowling, but tenpins, the most widely played variation, is the principal form in the United States, Canada, western Europe, East Asia, Australia, New Zealand, and Latin America. Its many variations include duckpins, candlepins, fivepins, skittles, and ninepins, with differences within the framework of each of the games.
Articles found in the tomb of an Egyptian child buried in about 3200 BC included nine pieces of stone, to be set up as pins, at which a stone "ball" was rolled, the ball having first to roll through an archway made of three pieces of marble. The modern sport of bowling at pins probably originated in ancient Germany, not as a sport but as a religious ceremony. As early as the 3rd or 4th century AD, in rites held in the cloisters of churches, parishioners may have placed their ever-present club, or Kegel (the implement most Germans carried for sport and, certainly, self-protection), at one end of a runway resembling a modern bowling lane. The Kegel was said to represent the Heide ("heathen"). A stone was rolled at the Heide, and those successfully toppling it were believed to have cleansed themselves of sin. Although the peasants' club evolved into pins, the association remained, and even today bowlers are often called keglers.