Pentathlon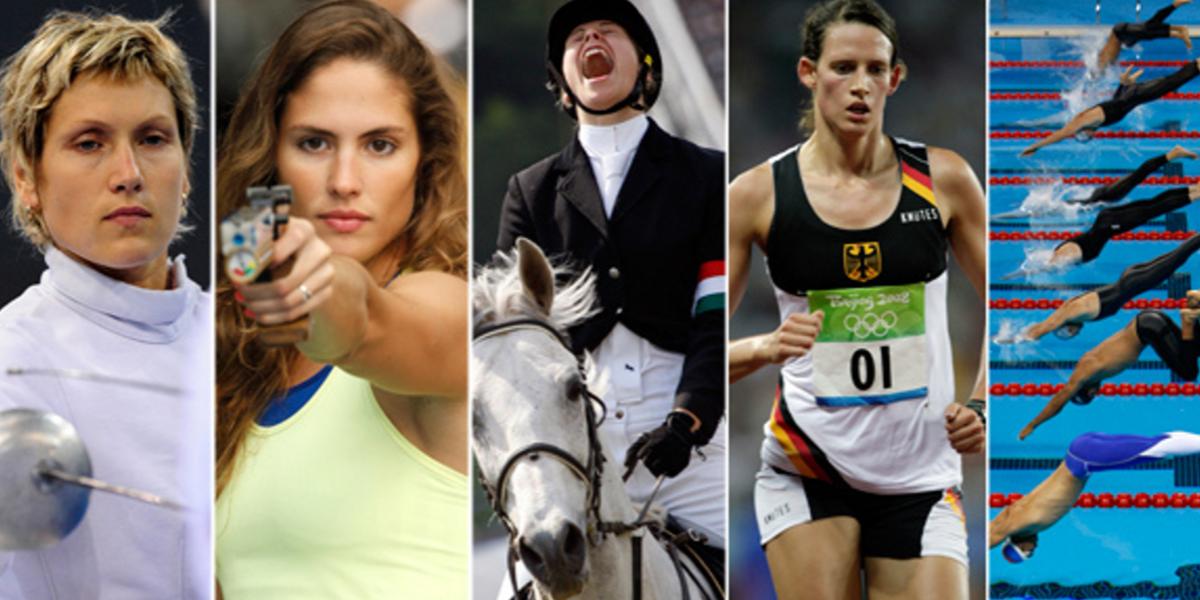 A pentathlon is a contest featuring five events. The name is derived from Greek: combining the words pente (five) and -athlon (competition) (Greek: πένταθλον). The first pentathlon was documented in Ancient Greece and was part of the Ancient Olympic Games. Five events were contested over one day for the Ancient Olympic pentathlon, starting with the long jump, javelin throwing, and discus throwing, followed by the stadion (a short foot race) and wrestling. Pentathletes were considered to be among the most skilled athletes, and their training was often part of military service—each of the five events in the pentathlon was thought to be useful in war or battle.
With the revival of the Olympic Games in the modern era, the pentathlon returned in two formats. The athletics pentathlon was a modern variation on the original events, with a competition over five track and field events. The modern pentathlon, invented by Pierre de Coubertin (father of the Modern Olympics), was a variation on the military aspect of the Ancient pentathlon. It focused on the skills required by a late-19th-century soldier, with competitions in shooting, swimming, fencing, equestrianism, and cross country running.
A prominent aspect of modern pentathlons is the point system, whereby each competitor is awarded a certain number of points based on their performance in each specific event. The overall winner is the competitor with the highest point total at the end of the five pentathlon events.