Race Walk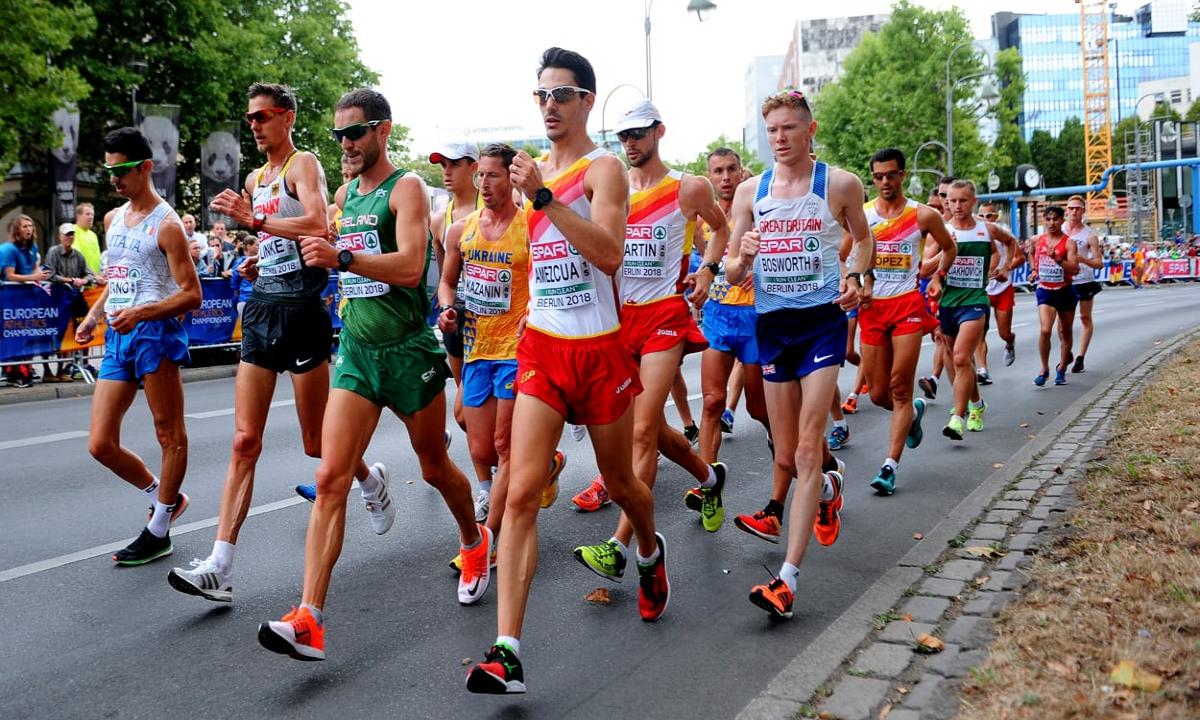 Racewalking, or race walking, is a long-distance discipline within the sport of athletics. Although it is a foot race, it is different from running in that one foot must appear to be in contact with the ground at all times. This is assessed by race judges. Typically held on either roads or on running tracks, common distances differ from 3000 metres (1.8 mi) up to 100 kilometres (62.1 mi).
There are two racewalking distances contested at the Summer Olympics: the 20 kilometres race walk (men and women) and 50 kilometres race walk (men only). Both are held as road events. The biennial World Athletics Championships also features these three events, in addition to a 50 km walk for women. The IAAF World Race Walking Cup, first held in 1961, is a stand-alone global competition for the discipline and it has 10 kilometres race walks for junior athletes, in addition to the Olympic-standard events. The IAAF World Indoor Championships featured 5000 m and 3000 m race walk variations, but these were discontinued after 1993. Top level athletics championships and games typically feature 20 km racewalking events.
The sport emerged from a British culture of long-distance competitive walking known as pedestrianism, which began to develop the ruleset that is the basis of the modern discipline around the mid-19th century. Since the mid-20th century onwards, Russian and Chinese athletes have been among the most successful on the global stage, with Europe and parts of Latin America producing most of the remaining top level walkers.