Ice Swimming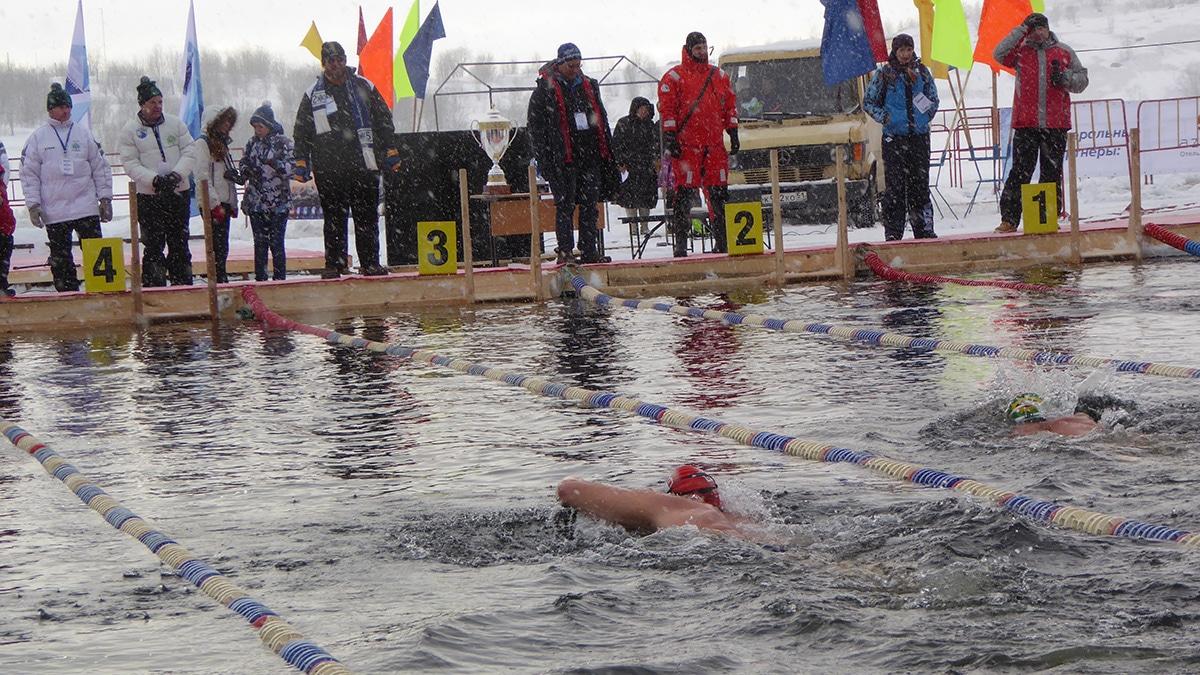 Ice swimming is the activity of swimming during the winter season, typically in outdoor locations (open water swimming) or in unheated pools or lidos. In colder countries it may be synonymous with ice swimming, when the water is frozen over. This requires either breaking the ice or entering where a spring prevents the formation of ice. It may also be simulated by a pool of water at 0 °C (32 °F), the temperature at which water freezes.
In Eastern Europe and Russia winter swimming is part of the celebration of the Epiphany. Competitions for winter swimming also exist. Many winter swimmers swim with standard swimming costumes rather than with wetsuits or other thermal protection. Famous ice and winter swimmers include Lynne Cox and Lewis Gordon Pugh.
Also, many locations in North America and Western Europe hold polar bear plunges, commonly to celebrate New Year's Day, although participants are not expected to swim and generally most do not swim.
International winter and ice swimming competitions take place around the world with two of the larger organizing bodies being the International Ice Swimming Association and the International Winter Swimming Association.Both organizations have similar competition guidelines including water temperatures typically below 5 °C (41 °F), a 25 meter pool often cut out of frozen bodies of water, and swimmers limited to goggles, one standard bathing suit, and one latex or silicone cap - neoprene is not allowed.