Wheelchair Rugby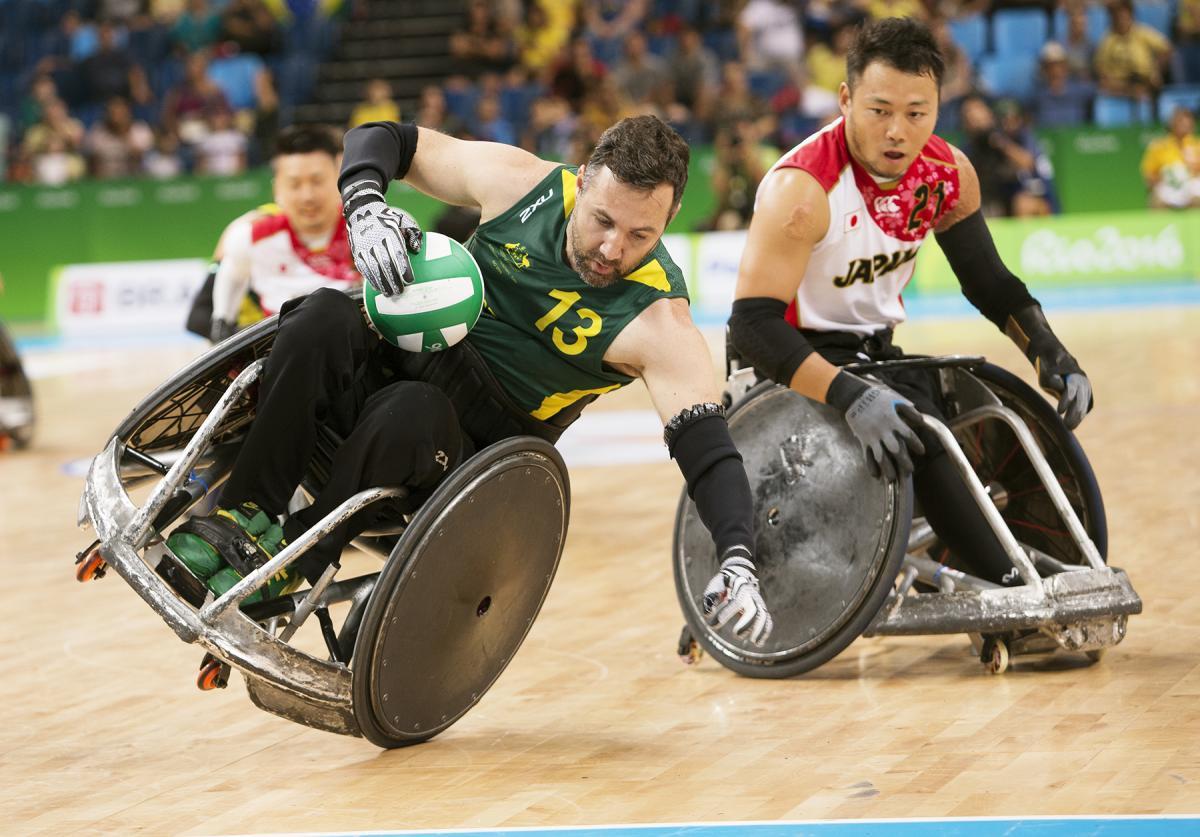 Wheelchair rugby (originally murderball, and known as quad rugby in the United States) is a team sport for athletes with a disability. It is practised in over twenty-five countries around the world and is a summer Paralympic sport.
The US name is based on the requirement that all wheelchair rugby players need to have disabilities that include at least some loss of function in at least three limbs. Although most have spinal cord injuries, players may also qualify through multiple amputations, neurological disorders or other medical conditions. Players are assigned a functional level in points, and each team is limited to fielding a team with a total of eight points.
Wheelchair rugby is played indoors on a hardwood court, and physical contact between wheelchairs is an integral part of the game. The rules include elements from wheelchair basketball, ice hockey, handball and rugby union.